Aims Student Loans
Student Loan Information
Our featured lender of the day!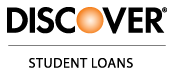 Covers up to 100% of school-certified college costs
Get a cash reward for good grades
Apply in 15 minutes or less from your computer, phone or mobile device

Revolutionary loan considers more than your credit score
Apply without a cosigner - No application fees
Choose from affordable fixed variable rates
The Smart Option Student Loan®
Multiple in-school repayment options plus a choice of competitive fixed and variable interest rates, providing even more flexibility
No origination fee and no prepayment penalty
Benefits and an interest rate reduction available
Rates that reward creditworthy borrowers
Applying with a creditworthy cosigner may help you qualify
100% US-based Student Loan Specialists
Aims Student Loans
Student loans on Uloop provides Aims students with competitive rates for private student loans for the year, for the semester, or for the quarter. The student loan category on Uloop provides a list of student loan providers and also provides college loans for all majors. In the Uloop Student Loan category, you can find competitive loans for students at Aims.